PWS Herring Survey
The Prince William Sound (PWS) Herring Survey Project is a four year (2009-2013) integrated research project investigating Pacific herring in the Sound. Until 1993, herring supported a productive roe, reduction and bait fishery. In 1993, the predicted Pacific herring biomass did not materialize and subsequent surveys indicated the population had crashed. The exact cause of the collapse is still unknown and the views and conclusions to explain it are complex and some not without controversy.
Regardless of the cause of the collapse, the goal of the current research project is to investigate key bottlenecks in the herring life cycle in order to direct restoration efforts. Restoration of the PWS herring will bring back an integral source of energy to the ecosystem as well as a valuable resource to local communities.
Potential bottlenecks include:
Herring eggs being eaten by birds or fish or being in an unsuitable environment such as being exposed to air at low tide or sinking to the ocean floor.
Herring larvae being swept away from nursery areas by currents to areas of low food or lots of predators.
Juvenile herring competing for food with other fish in the region which affects their growth and ability to store energy for winter.
Juvenile herring being eaten by birds or other fish.
Juvenile herring not having enough energy stores to survive their first winter, which is a period of low food availability.
Juvenile herring may be susceptible to certain diseases.
This project is a collaborative investigation involving multiple research and community organizations that will conduct research and incorporate results into restoration projects, community outreach, and educational programs. The annual project meetings attended by all participants are held in May in Cordova and are open to the public.
Principal Investigator
W. Scott Pegau, Ph.d.
PWS Science Center
wspegau@pwssc.org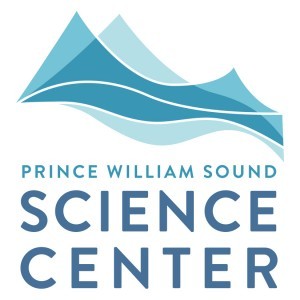 Research Period
2009-2013
Funding
Exxon Valdez Oil Spill
Trustee Council
Collaborators
Herring Surveys
Evelyn Brown, Flying Fish Ltd.
Dr. Richard Thorne,
PWS Science Center
Cordova District Fishermen
United Oceanographic
Conditions Shelton Gay,
PWS Science Center
Food Availability
Dr. Rob Campbell,
PWS Science Center
Disease
Paul Hershberger,
US Geologcial Survey
Overwinter Energetics
Dr. Tom Kline, PWS Science Center
Dr. Ron Heintz, National Oceanic and Atmospheric Admin.
Predation
Dr. Mary Anne Bishop, PWS Science Center
Kathy Kuletz, US Fish and Wildlife Service
Dr. Sean Powers, Univ. of South Alabama