Good facilities are important to good work. After nearly 30 years, we've outgrown our current facility.
You have a unique opportunity to help us realize our vision of a dynamic new science and education center – one that advances the resilience of this region and others like it around the world.
In our new center we'll generate knowledge important to ecosystem-based management goals and environmental issues affecting the long-term health of the fish, birds, mammals, and people that support the economy of the region. This work will happen through carefully planned collaborations with stakeholders and the managers of these precious renewable resources. Then, we'll share our hard-earned knowledge with many people, including scientists, managers, and local and regional community leaders.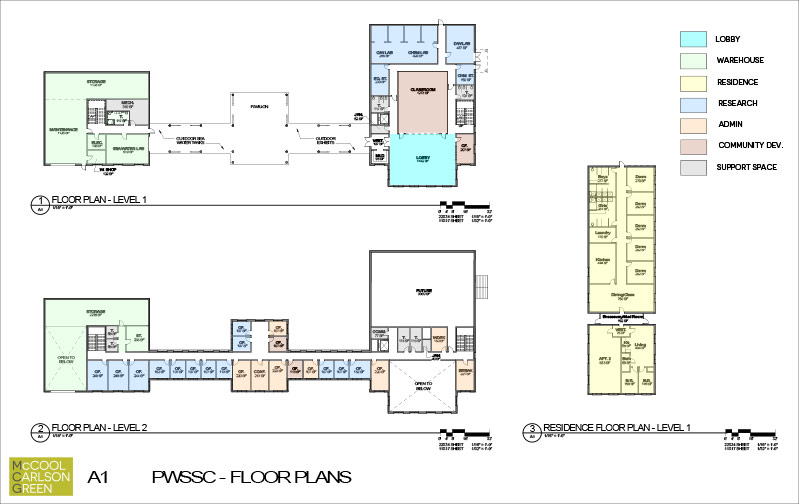 The new center will enable us to expand resilience impact through world class research and education facilities. The new buildings will allow our staff to pursue expanded and more diverse programming while attracting partners from around Alaska, the nation, and the world.
Our vision is built on a record of past accomplishments and bolstered by our strong foundation of local knowledge as the only place-based community benefit institute of this type on Prince William Sound. It is steered by the crucial need to more fully understand ecosystem change in the face of a shifting global climate and increasing human threats. Achieving these goals will position the center among the elite in the field of modern marine research, and assure that decisions about mitigating future ecological change will be made within a framework of the best information possible.
To help us realize our vision, please contact President and CEO Katrina Hoffman at 907-424-5800 x225 or khoffman@pwssc.org.