2021 LOWER COPPER RIVER SONAR STATION FISH PASSAGE
The 2021 project has ended. The sonars were turned off on June 11th and the camp removed.
FISH PASSAGE SUMMARIES: 
2021 NOTES AND UPDATES:
May 18: Spring was very late to the delta this year, and the river was not navigable until today.  The camp was set up (on 3-5 feet of snow!) and the east bank sonar turned on for the 18:00 run.
May 19: The sonar barge was transported to the camp along with most of the equipment.  The second sonar should be operational tomorrow morning.
June 11: The sonars were turned off and the camp was removed.
ABOUT THE SITE:
The camp is just below the confluence of the Clear Martin River and the Copper River.  There is a sonar on the bank at the camp site, and a second sonar on a floating platform is deployed in a second channel to the west.
View of the 2021 sonar camp.
The floating sonar platform.  The platform is deployed about a half mile from the camp and transmits its data by wireless link. The sonar can be panned and tilted remotely, and the entire system is powered by two solar panels and batteries.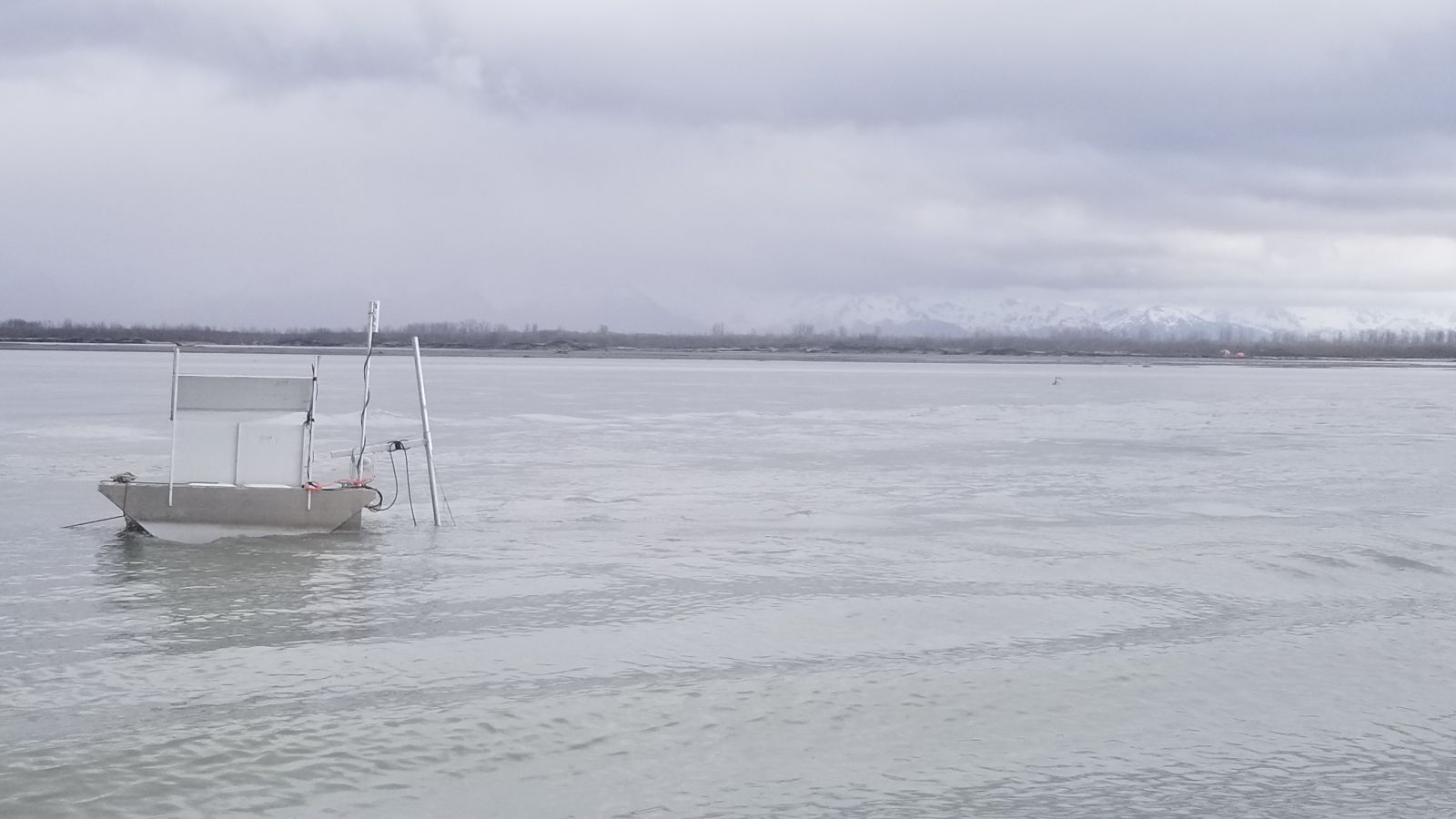 This project is funded by the Copper River/Prince William Sound Marketing Association. The sonars were previously purchased by NOAA Saltonstall-Kennedy.
Questions or comments?  Please contact Rob Campbell at: coppersonar@pwssc.org