EDUCATION
World's Richest Classroom
For over 27 years, our educators have developed and delivered theme-based education programs for all sectors of society, from K-grey.
We use an innovative combination of formal and informal educational programs to reach out to inspire life-long passion for science. We understand the importance of quality and relevant education efforts to raising a society of scientifically and ecologically literate citizens who are prepared to promote strong economies based on the sustainable use of renewable resources. By using a whole-society approach, we interact with all sectors of society to broaden their understanding of how we affect, and are impacted by, the environment around us. Through our efforts, we help students and adults develop the necessary skills to succeed in the 21st Century, including communication, team work, problem solving and critical thinking.
Our education partners include: Alaska Department of Fish & Game, Alaska Sea Grant Marine Advisory Program, Prince William Sound/Copper River Marketing Association, Copper River School District, Copper River Watershed Project, Cordova Arts, Cordova School District, GCI, KCHU radio, Native Village of Eyak, Oil Spill Recovery Institute, PWS Audubon, Prince William Sound Community College, United States Forest Service, Valdez School District, Wrangell Institute for Science and Environment.
Summer Programs
The Science Center's environmental science camps are an opportunity for campers to experience the amazing landscape that surrounds us in an educational and exciting way. Through camp experiences, we'll hike in the rainforest, observe glaciers up close, canoe through the wetlands, and explore the tide pools and ocean. We are dedicated to helping campers develop their understanding of the world around them through scientific inquiry, positive outdoor experiences, leadership skills and ecosystem stewardship.
PreK-12 Education
We use an innovative combination of classroom, hands-on and field activities to inspire life-long passion for science. We're also big believers in technology: we utilize distance-learning tools such as Skype, GoogleDocs, and wikis to partner classrooms and share data; students use scientific research technology in field work to collect data. Our field trips are also essential to our learning experiences. Guided by experts, students trek out to lakes and rivers full of spawning salmon to measure water quality, go to the foot of a glacier to study glacial retreat and plant succession, and journey to the middle of delta ponds to collect plant samples for analysis. If you're a teacher interested in organizing a field trip, visiting presentation or monitoring project, contact us to help set up an engaging, hands-on learning experience!
Curriculum
OCEAN AND OIL SPILL TECHNOLOGIES
OCEAN MONITORING
NATURE JOURNALING: WINTER WINDOW LOOKOUT
Community Engagement
Our public engagement programs are educational opportunities offered to the general community members (K-grey) for lifelong learning experiences beyond the classroom walls. This work contributes to advancing scientific literacy by offering programs for people of all ages, opportunities to connect with scientists and experiences to interact with nature. Together, we create the space for dialog, discussion, and interaction among community members and facilitate new knowledge and understanding of how science and society can best interact for positive outcomes.
March 16, 2020
Cordova's Backstreet Buoys have another great showing at Alaska's Tsunami Bowl By Lauren Bien March 16, 2020 Cordova's team, The Backstreet Buoys, made another impressive appearance
[…]
February 10, 2020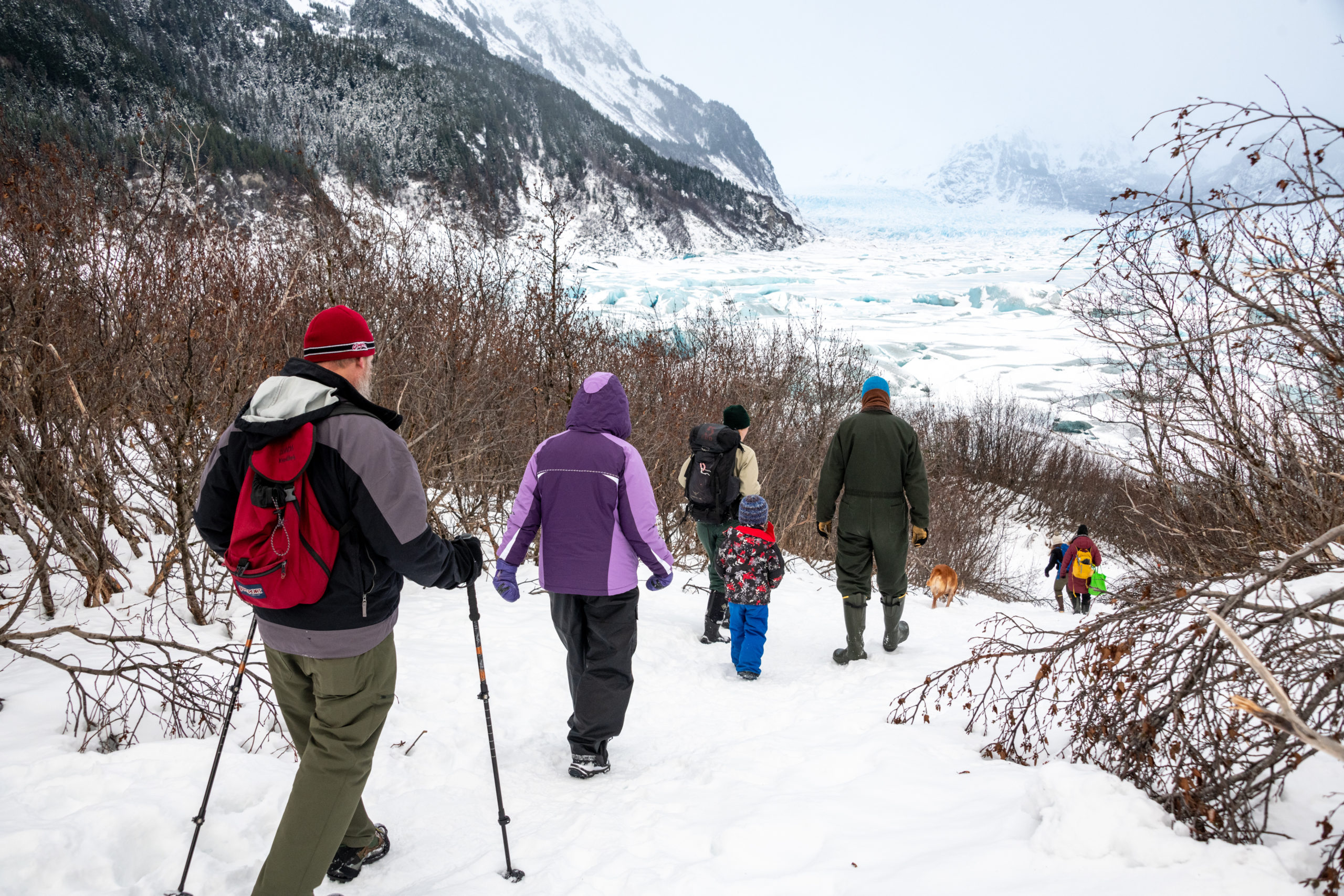 PWSSC and U.S. Forest Service Lead Hikers to Sheridan Glacier By Zachary Snowdon Smith, February 2, 2020 for The Cordova Times Photo by Zachary Snowdon Smith For
[…]
January 28, 2020
SIXTH GRADE STUDENTS USE SNOWSHOES, TRIPODS, AND CAMERAS TO EXPLORE THE NIGHT SKY By Nicole Webster, January 28, 2020 Earlier this month, despite single-digit temperatures and
[…]