By Caitlin McKinstry, Research Assistant
As our oceanographic research programs continue to expand in exciting new directions, space in the laboratory at the Science Center has not. This past August we renovated the lab to relieve some of this stress and create much needed room for sample analysis. After installation of a new fume hood went through without a hitch, we installed new counter tops in a new configuration and recycled our old lab bench. With capacity maximized, our lab technicians now have plenty of room to analyze samples using techniques that require equipment such as fluorometers, capillary electrophoresis machines, and spectrophotometers. We thank the Rasmuson Foundation for their generous grant that supported this project.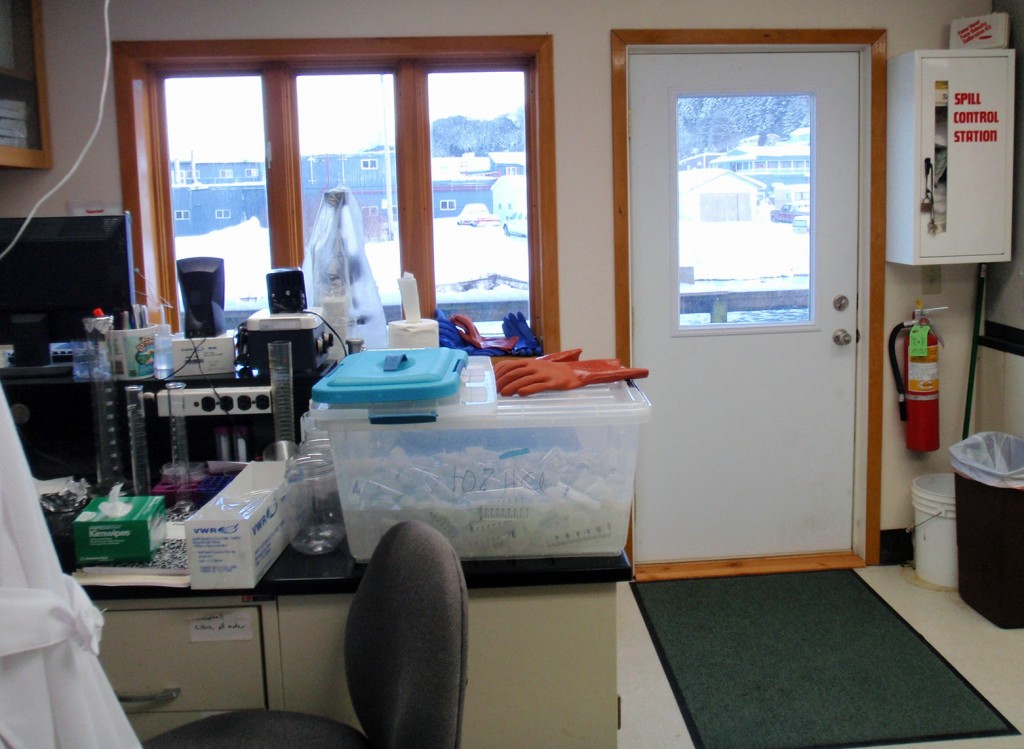 Before: The lab benches were arranged in a peninsula formation, which limited both flat surface area for sample analysis and space for people to work.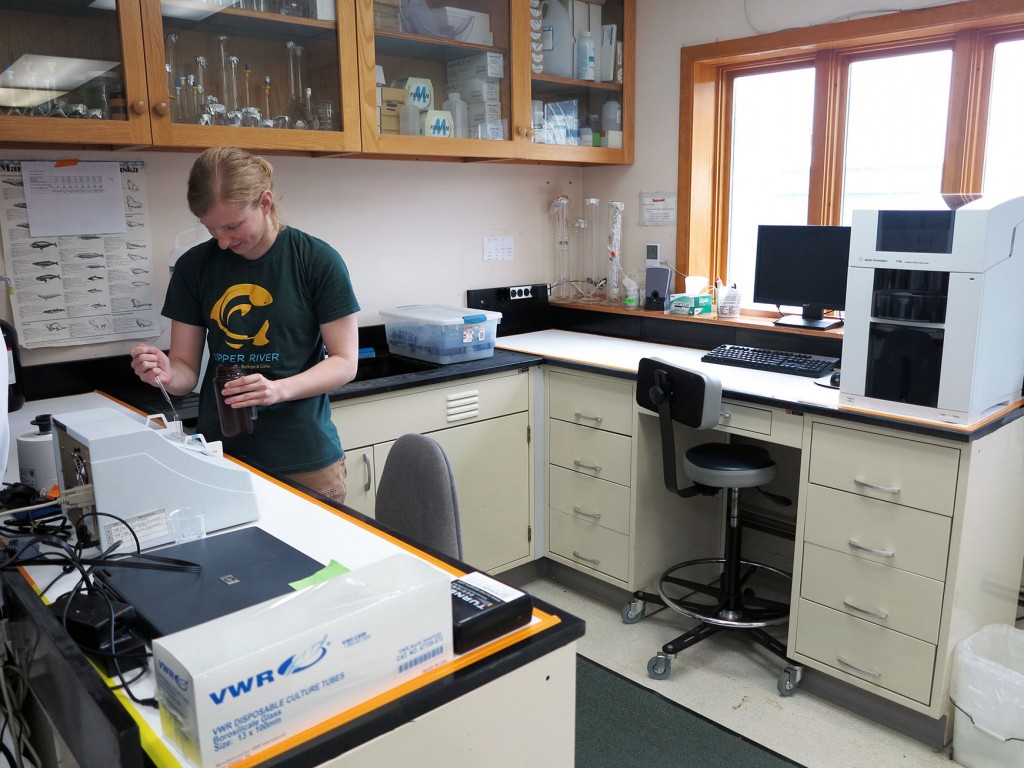 After: The U-shape arrangement provides more work space and better work flow for equipment and staff.