Top News Features
1) HATCHERY WILD FIELD SEASON 2019
FIELD SEASON MARKED BY LOW FLOW AND HIGH PRE-SPAWN MORTALITY
It was a strange summer for the
Science
Center
field crews collecting data on pink salmon for the pedigree component of the Alaska Hatchery Research Project (AHRP) in
Prince
William
Sound
. PWSSC has been doing field work for AHRP, a large, multi-organization study on straying and reproductive success of hatchery-origin pink and chum salmon, since the pilot study in 2012.
This summer, a reduced field crew focused on three of the five "pedigree streams" in western
Prince
William
Sound
. In a normal year, field crews work long hours under drenching rain and high river flows in August and September. This year, virtually no rain led to extremely low stream flows and extreme pre-spawn mortality. Although the research project was mostly unaffected, PWSSC researcher Pete Rand expressed concern. "This may be our 'new normal,' with natural spawning restricted to a very narrow time window, and fish spawning under very crowded conditions."
Read the full story. 




2) MARINE HEAT WAVE UPDATE
MARINE TEMPERATURES ANOMALIES DOUBLED PREVIOUS RECORDS
A mild winter followed by an abnormally calm and sunny summer this year resulted in marine water temperatures that doubled the previous marine heatwave record in
Prince
William
Sound
.
Science
Center
oceanographer Dr. Rob Campbell observed that monthly average temperatures at the surface during the months of July and August were seven degrees Fahrenheit above the seasonal average with one observation of nine degrees above average. The effects can be seen working their way up the food web, starting at the spring plankton bloom in central
Prince
William
Sound
.
Read the full story. 


3) SOCKEYE ENERGETICS
COPPER RIVER SOCKEYE SALMON PROJECT MOTIVATED BY ITS POTENTIAL TO INFORM MANAGEMENT IN THE FACE OF A CHANGING CLIMATE
Could climate change be affecting the ability of Copper River sockeye salmon to successfully spawn? A new research project aims to find out.
During the summer of 2015, the commercial fishing community in Cordova, Alaska was abuzz with rumors about why the fisherman were not catching fish, even though the escapement monitored by the Alaska Department of Fish and Game (ADF&G) was showing plenty of sockeye returning to the river system. Because of unusually warm waters, some people suspected that fish were moving deeper to colder water and going under their nets. Ecological researcher Dr. Kristen Gorman discussed this with one fisherman, but he disagreed. According to him, the fish weren't going under the nets, they were going through them. The fish were coming back small, and those fishermen who weren't catching, were using the wrong gear size. 
Read the full story
about the research project that resulted.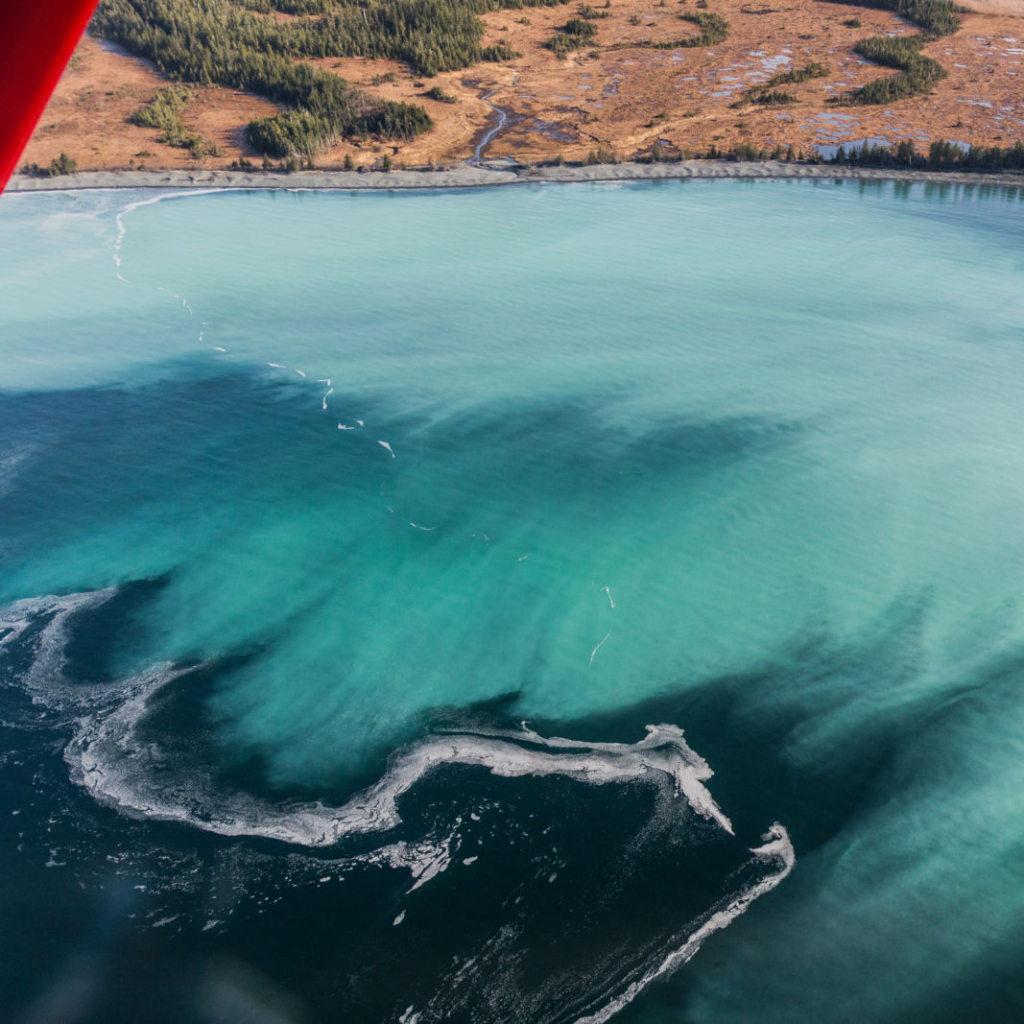 4) HERRING SPAWN
HERRING RETURN EARLIER AND MORE ABUNDANT THAN EXPECTED
Researchers in the Herring Research and Monitoring (HRM) program were caught off guard when herring started to spawn about a week earlier than expected in Prince William Sound this spring. In recent years, the first spawning event has occurred around the eighth of April, but this year the Alaska Department of Fish and Game first recorded spawn on March 31 at Knowles Bay from their aerial survey. Why might the spawning biomass be higher than expected this year? Read the full story. 



5) ANNE TO ANTARCTICA 2019
PWSSC RESEARCH ASSISTANT TO USE HER BIRD RESEARCH SKILLS IN THE SOUTHERN HEMISPHERE
Prince
William
Sound
Science
Center
research assistant Anne Schaefer is headed south for her second year working on long-term seabird research projects in Antarctica. This year, in addition to six weeks of at-sea seabird surveys, she will be spending a month doing land-based field work at Palmer Station, Antarctica. Anne is especially excited about this portion of the trip because she will have the opportunity to do more hands-on work with penguins, such as collecting body measurements and deploying tracking tags. This type of work is similar to what she does at the
Science
Center
with 
Tufted Puffins
, 
gulls
, and 
shorebirds
. 
Read the full story
and see some amazing photos from her research trip in Antarctica last year.


6) 
CASPIAN TERNS
THE RAPID GROWTH AND DECLINE OF THE CASPIAN TERN COLONY ON THE COPPER RIVER DELTA
The discovery of a Caspian Tern colony on one of the barrier islands of the Copper River Delta in 2005 by Tyee and Teal Lohse was no surprise to researcher Dr. Mary Anne Bishop. Sightings of Caspian Terns and their young had been regularly reported since the late 1980s, and in many ways, the barrier island that they settled on is the perfect habitat for a breeding colony. It's a federally owned sandy island, mostly devoid of potential mammalian predators, with very few nesting gulls who would try to steal their eggs. The remote location makes the island relatively safe from human disturbance and development as well. Unfortunately, like many of the world's coastal communities and colonies, the Caspian Tern colony is not safe from the effects of climate change. Nine years of colony monitoring shows what the future might look like for these resilient birds. 
Read the full story.


Top Social Media Posts
Research
"This may be our 'new normal,' with natural spawning restricted to a very narrow time window, and fish spawning under very crowded conditions." –Pete Rand, quoted in our news feature on low stream flow in pink salmon spawning streams.
https://pwssc.org/hatchery-wild-field-season-2019/
Photo: Brad von Wichman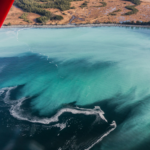 Extra! Extra! Read all about it!
Prince William Sound Herring returned to spawn earlier and more abundant than expected!
https://pwssc.org/herring-spawn/
 📸 Herring spawn at Knowles Bay on March 31, 2019. Photo by Vanessa Lane-Miller, ADF&G.


A couple weeks ago during Dr. Rob Campbell's regular research cruise to measure oceanographic conditions in Prince William Sound, he found that ocean temperatures are around 9 degrees Fahrenheit above average–even warmer than the record warm 'blob' years!


4) April 5, 2019
A crew aboard the Auklet headed back out this morning to do spawning biomass surveys of herring in Prince William Sound! There is typically a later herring spawn off of Montague Island that they are hoping to survey. Earlier in the week they surveyed the early spawning event at Port Gravina.Read about how these annual surveys are conducted on our blog:
http://bit.ly/hydroacoustic-surveys
📸 Katrina Hoffman


Education
1) February 26, 2019
WOW! What a whirlwind of a weekend for Cordova's PhotosyntheSistahs at the Tsunami Bowl! This team of AMAZING young women have so much to celebrate.
BEST OVERALL PROJECT: "Effects of Ocean Acidification on the Copper River Sockeye Fishery." The project is comprised of a 15-page research paper and a 15-minute oral presentation. The PhotosyntheSistahs received 1st place in the oral presentation and 2nd place in the paper, earning them the combined "best project" spot. They spent months researching, writing, and practicing these elements and all that hard work certainly paid off!
SECOND PLACE OVERALL: The PhotosyntheSistahs went undefeated in the buzzer competition, making it to the finals against Ketchikan High School. After a hard-fought match, the PhotosyntheSistahs took second place!
The dedication and determination shown by this team is unparalleled. If you see them, be sure to congratulate them on all of their fabulous accomplishments.We want to thank everyone who was cheering us on from near and far. We couldn't have done it without all of the support. Special thanks to Harborside Pizza for continued support of this team. Congrats, PhotosyntheSistahs!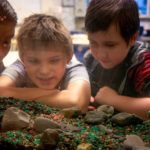 2) January 29, 2019
Education Director Lauren Bien and Shae Bowman of the Copper River Watershed Project joined Mt. Eccles Elementary School's 4th-grade class to share a lesson about the life cycle of salmon and to teach them the ropes of raising salmon in the classroom. The students will monitor the water temperature and care for the fish from egg to alevin to their release into the wild!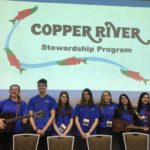 3) February 12, 2019
This incredible group of students presented at the Alaska Forum on the Environment. Their talk, Linked by the River: Shared Wilderness Experiences, was a huge hit! They even performed an original song about the 2018 Copper River Stewardship Program. Keep an eye out for their debut album!


4) November 26, 2019
Motor out into the night and you just might see the water full of tiny lights! 🌌
Recently, Mt. Eccles Elementary 6th graders learned about bioluminescence, the natural "glowing" of some ocean creatures in dark waters. After days of independent research and lessons from Science Center educators, students received a special treat: a nighttime field trip!For the first time in recent years, PWSSC was able to take local students out on its research vessel, the New Wave 🌊. Students weathered the wind and rain in two separate nighttime expeditions, searching for signs of bioluminescence. Their efforts were rewarded with glowing phytoplankton, jellyfish, and ctenophores ("comb jellies")! 📸 Nicole Webster
Our New Home
1) March 11, 2019
Did you know that we recently purchased land for a dream campus in Cordova? After nearly 30 years of renting in Cordova, we are finally landowners of a 5-acre parcel at Shelter Cove. Now we are in the process of making a hope become reality: consolidating from several locations to one, where we will build the compact campus that we have dreamed of for decades. The best way to stay up to date on our facility developments is by joining our e-newsletter list (at the bottom of the linked page). http://pwssc.org/support/new-building/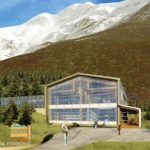 Good facilities are important to good work and after 30 years we have outgrown our current facility. The new center will enable us to expand our resilience impact through world-class research and education facilities. The new buildings will allow our staff to pursue expanded and more diverse programming while attracting partners from around Alaska, the nation, and the world. 
Learn more about these exciting changes on our website. http://pwssc.org/support/new-building/
#WorldsRichestWaters
1) August 30, 2019
There's no place in the world quite like ours.
If you put a pin in the ground, we challenge you to find another place with more within 100 miles: glaciers, distinct ecosystems, a pristine rainforest the size of some East Coast states, and rivers full of world-famous Copper River salmon. We believe that research here is a rare opportunity to study something pure vs. something that's been lost.
Photo: Kinsey Justa


2) June 23, 2019
 This weird microscopic critter (0.25mm) from the Prince William Sound, AK looks nothing like its parents yet. When full grown, this bipinnaria larvae will become a seastar! 
Focus stacked image by Caitlin McKinstry using microscopy.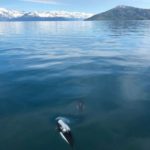 3) July 8, 2019
 These truly are the #WorldsRichestWaters 
Photo of Dalls porpoise shared by Melissa Schuetze


4) July 14, 2019
 #WorldsRichestWaters as seen from above
Photo shared by Haylei Sheldon Graham
Find us on Facebook, Instagram, and Twitter @PWSSC. Share your photos of this amazing bioregion with us using the tag #WorldsRichestWaters.